moscow
In a meeting held on the current situation in Afghanistan, Russia has given strong advice to the Taliban. Russian Foreign Minister Sergei Lavrov has said that Afghanistan's instability can be exploited by dreaded terrorist organizations like Al Qaeda and ISIS. He has cautioned the Taliban not to allow Afghanistan's land to be used against the interests of any third country, especially neighbours, our friends and allies in Central Asia.
Russia fears terrorism may spread to neighboring countries
Lavrov said terrorism and drug flows to neighboring countries under the guise of refugees from Afghanistan could intensify. He also said that the situation in Afghanistan cannot be called stable after the establishment of a new balance of power in Kabul. He also said that we do not see any alternative to Taliban in future also. In such a situation, the Taliban should take special care of the security of the neighboring countries.
US Army weapons in Taliban's hands, troubled Russia said – America would have thought something
Taliban reached Russia to discuss Afghanistan
A delegation of the Taliban government has also reached Moscow for talks on Afghanistan. 10 countries of the world including India, Pakistan and China are participating in this meeting. The situation in Afghanistan remains volatile after the change of power in Kabul on 15 August. Sergei Lavrov said that these terrorist organizations are once again trying to raise their head by carrying out bloody attacks in different parts of Afghanistan.

Afghanistan News: Why are the countries close to the Taliban shying away from recognition? After Qatar, Russia said – no haste
The world is also worried about the increasing terrorism in Kashmir
The ever-increasing terrorism in Kashmir and the killing of outsiders has put not only India but the whole world in a tizzy. For the past several months, the atmosphere in the valley was calm. Apart from sporadic attacks, there was no report of a large number of violence. But, for the last few weeks, terrorists have increased the target killing in Kashmir. Non-Muslims and migrants are among the targets in these attacks.

Taliban Government Inauguration: Russia gave a big blow to Taliban, said – Islamic Emirate will not attend the inauguration of the government
Russia also started feeling afraid of Taliban
Russia may have made friends with the Taliban to beat America. But, he too is afraid of the Taliban. Russia knows that increasing the strength of the Taliban can lead to the spread of terrorism in neighboring countries. Its biggest threat is to India, Tajikistan, Uzbekistan. These three countries are very close to Russia. Russia also has the responsibility of protecting Tajikistan and Uzbekistan. In such a situation, if the attacks of Taliban-backed terrorist organizations increase, then it can become a big headache for Russia.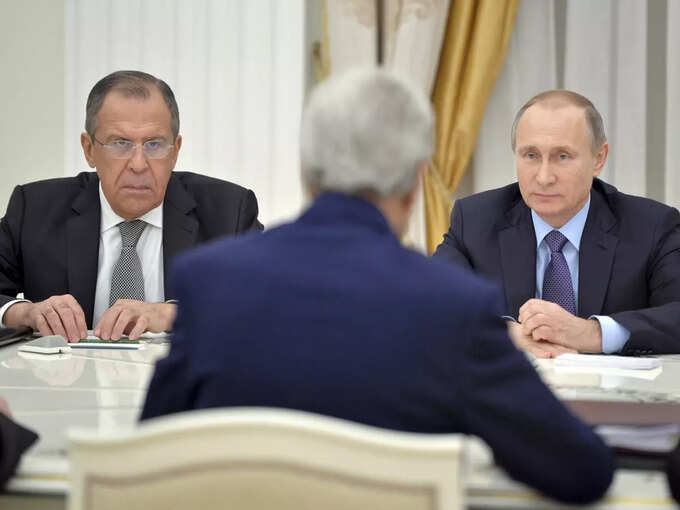 Vladimir Putin and Sergei Lavrov
.